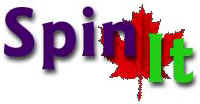 What's It Worth?

! ! ! ! ! Gotta Have This One ! ! ! ! Great Stuff - a Must Hear

! ! ! Pretty Good - Solid Stuff ! ! If You Feel Like Trekking to the Record Store
! Only If You Are A Die Hard Fan

The Meligrove Band - Stars and Guitars (Ductape) - ! ! ! !

The wait is over. After some bouts with recording problems, indie rockers The Meligrove Band has finally put out their first full-length CD - and it's worth the wait too. It has the blend of rock/pop/funk that we've come to expect from the Meligroves. The 14-track album contains songs from the cassette EP and loads of new material. But if you're a fan, then it's not new to you, since most of the songs have been played live. The record does spice things up with a few surprises though. Some more background vocals round out the harmonies and the harmonica by Local Rabbits' Peter Elkas livens up the surf-style "Shake Your Pants". The Meligroves have made a record full of music that seems to fuse the music of the last fifty years. Listening to songs like "Over Again" and "Fifty In Your Pocket", which are are reminiscent of 50s-style rock and roll, just make you want to dig out the poodle skirt and do the jive! "All the Moves" is 70s disco while "Write You In" brings you back to the early 90s. The record is a solid compilation that truly represents the Meligroves - good 'ole rock and roll!

Delica - Just Land Already (Independent) - ! ! !

After hitting play, a throbbing drum beat immediately blares out the speakers. The beat gets faster before being joined by distorted guitars and synthesizers. Itís quite a rush to hear all that instrumentation come together so effectively Ė and itís only the first track. Appropriately titled Pulse Racing, this opening song sets the standard for the rest of the album, which comes off indeed, like a racing pulse. Indie industrial group Delica (formerly known as The Deal) use their signature style of heavy drum loops and keyboard effects to give their fourth full-length album a hauntingly blissful appeal. Tracks like Dancing in Oblivion and Gunther stand out with their complex programming and dark lyrics. On Some Horizon, vocalist Herm reduces his voice to a sultry whisper, which, combined with the background vocals, give the song a lingering, enigmatic overtone. But whatís impressive is Delicaís ability to vary their sound by balancing the aggressive tunes with some temperate ones. The tempo slows and the mood lightens up with the ballad-like Fallen while Push features delicate but beautiful piano rifts. These tracks round the album out nicely to make Just Land Already a record of strong musicianship and creativity. Though some might not like the overuse of electronics, Delica offers a nice alternative to the pop formula with a blend of music thatís heavy on the metaphoric, not on the sap.

Jann Arden - Blood Red Cherry (Universal) - ! ! !

Jann, oh Jann - how I've missed her last year. How I missed her enjoyable pop music, her humourous personality and the angst-ridden lyrics that could rival even those of Alanis Morrisette. Good thing they're all back in Blood Red Cherry, Arden's fourth album. With critics calling Happy a little melo-dramatic, Arden has lightened up a bit this time around. Turning up the groove level with heavy beats and catchy drum loops, Blood Red Cherry comes out to be a bubbly pop
record with Arden waiting around the corner ready to pop it.
Translation: As the record plays and you think it's all about the
regular love and loss, along comes Arden with her characteristic
cynicism in the song "I Only Wanted Sex". Only Arden can pull off a title like that and have her fans laughing because we all know she means it. Instead of making it a thrashy guitar-laden song, as some artists might do, Arden goes about it the subtle way with a smooth melody and rich harmonies. We all know she's not bitter. And just when you think the suprises have all been revealed, Arden pulls out all the stops and hits you with Janeen. Oh Janeen...the one who will poke your eyes out and call you an asshole, that Janeen. Only Arden's comedic prowress can let us laugh at the bullies of the world without
getting it in the eye.

Various Artists - Indiebasement 2000 (Indiebasement) - ! !

The recordís catch line reads ďessential music for the new millennium.Ē Heaven save music if this record is supposed to represent the best of indie rock because, unfortunately, Indiebasemet 2000 is nothing but a compilation of bland songs. Featuring mostly Windsor-based bands the album doesnít offer any new or versatile styles. Itís mainly the traditional rock fare thatís been heard before. Repetitive guitar rifts, shouting choruses and hoarse, undecipherable vocals make appearances in a majority of the songs, most notably in Lunacyís Wolfskin and in Johnny El Caminoís Nick Fast. Then thereís the clichť angst-ridden lyricism that was so popular of the last decade. Most of us have probably already heard the being-single-spiel of Eladís Guitar Armyís If I Was Single and the how-love-sucks-speech in Mercedesí You Donít Know What Itís Like. Amidst this all comes the experimental, which could have been quite inventive if they didnít drone on the monotonous. Tribute from Peace & Love Inc. sounds promising at its start with excerpts of Martin Luther King Jr.ís I Have A Dream speech. But the beat keeps its psuedo-electronic buzz throughout the entire piece and the lyrics just go from weird to nonsense. The Ausable Channel offers six and half minutes of pure guitar fuzz in Bird and Bear and Hare and Fish and BoogieManís Kosmic Slop canít decide whether it wants to be a bad version of the B52s or a worse version of Neil Young.

The good jacket presents...Vancounver Special (Mint Records) - ! ! !

Hereís a record that comes full circle. It starts off good, gets dry towards the middle and then picks itself up again near the end. With an eclectic mix of ďVancouverís brightest contemporary underground musiciansĒ (as quoted in the liner notes), Vancouver Special mixes some light-hearted pop with jazzy instrumental tracks and some 70s-style tunes. Kicking off with the Three Goblinsí bubbly The Good Jacket Theme, itís happy, arm-swishing, hand-jiving tracks most of the way with standouts like So Fine from the Pepper Sounds and The Secret Threeís Experience in Fright. But once its past song 11 on this 24-track album, things start sounding a little bit the same. Itís the same samba beat you canít shake off, or the recurring rock-riffage thatís like the one before it. That is, until you reach Thea Boweringís Kitchen Familiarities. This short spoken-word track is refreshing to hear Ė humourous too as Bowering recounts her experience of being in another personís kitchen. It all wraps up nicely with Pipedreamís hypnotic Selection Drone.
*Edited versions, full reviews in the print version.